---
Summary:
Dr. Anirudh Vij carried out bariatric surgery on a 150 kg obesity patient to shed some extra weight and regain her lost body shape and confidence. She was able to go home after two days of hospitalization.
Doctors at Sunder Lal Memorial Hospital led by Dr. Anirudh Vij successfully conducted weight loss surgery of a female patient of 150 Kg weight. The surgery, which was done laparoscopically, took approximately 90 minutes to complete. Patient's condition after the surgery was stable and she was discharged after two days of stay in the hospital.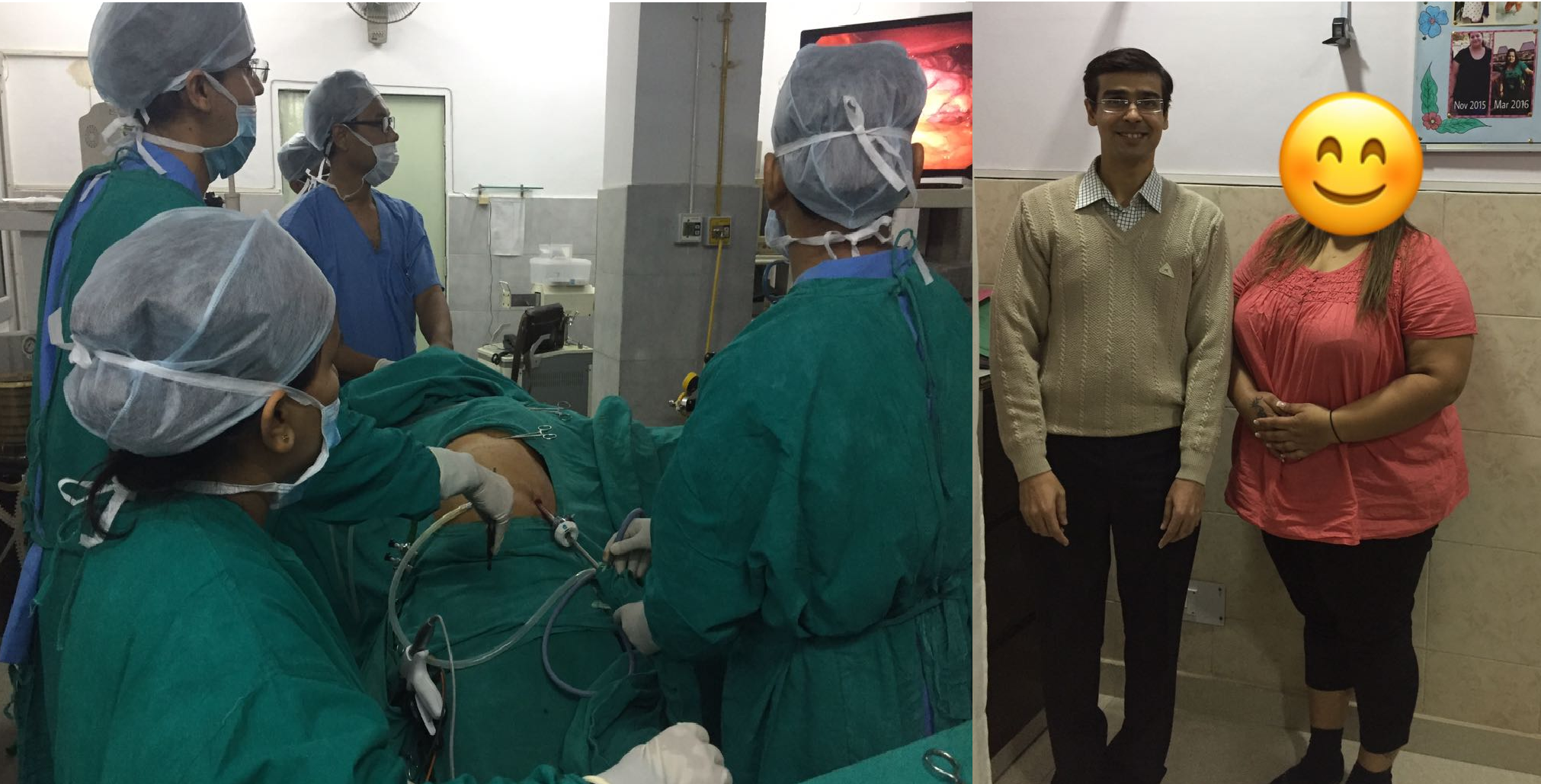 Bariatric surgery is usually the ultimate resort for patients, who have failed weight loss efforts through several lifestyle changes and medications. In this case, the patient's weight has reached to an alarming high of 150 kilograms and due to this several other health risks, such as hyper blood pressure, diabetes and an increased potential to cardiac stroke. Weight loss surgery was the only feasible option left in her case.
Dr. Anirudh Vij, head of the department of Laparoscopic & Bariatric Surgery at Dr. Sunder Lal Memorial Hospital advised the patient to undergo this surgery carefully analising her will power and potential to maintain a healthy weight after the surgery. The patient was operated laparoscopically and stayed in the hospital for just two days. In this method, minimal surgical invasion is carried out on the patient's body and mostly operated through a few small keyholes.
According to Dr. Anirudh, "We first of all followed a targeted time-bound approach, tried medication and lifestyle alteration for the patient, and found that she had a great tendency and determination to lose weight and regain her previous shape. Thereafter, we decided to go for bariatric surgery. It took close to 90 minutes for the surgery and she was kept under observation for the next two days. We wish her all the best for the future and trust that her confidence and moral remains high all the time."