Posted on Jan 21, 2017 at 10 AM to 2 PM
---
Obesity Support Group - 29th Jan 2017
We are organising Obesity Support Group Camp on 29th Jan 2017 (Sunday) at Dr. Sunder Lal Memorial Hospital.
SLM hospital is organising a Obesity Support Group for all people suffering from this condition on 29 January from 10:00 am to 12:00 pm. The key highlights for this meeting will be on keeping physical and mental fitness through Yoga.
The participants will be patients who have undergone Bariatric surgery at this hospital in the past. They will be sharing their experiences and discussing the pros and cons of this surgery. Dr Anirudh Vij will be chairing this meet and guiding the patients on how to be successful in their endeavour. Morbidly obese people interested in this treatment are also welcome to join this session.
Key Highlights

Yoga Tips & Tricks
Free Consultation
BMI Check up
Diet Planning
Weight Loss Success Stories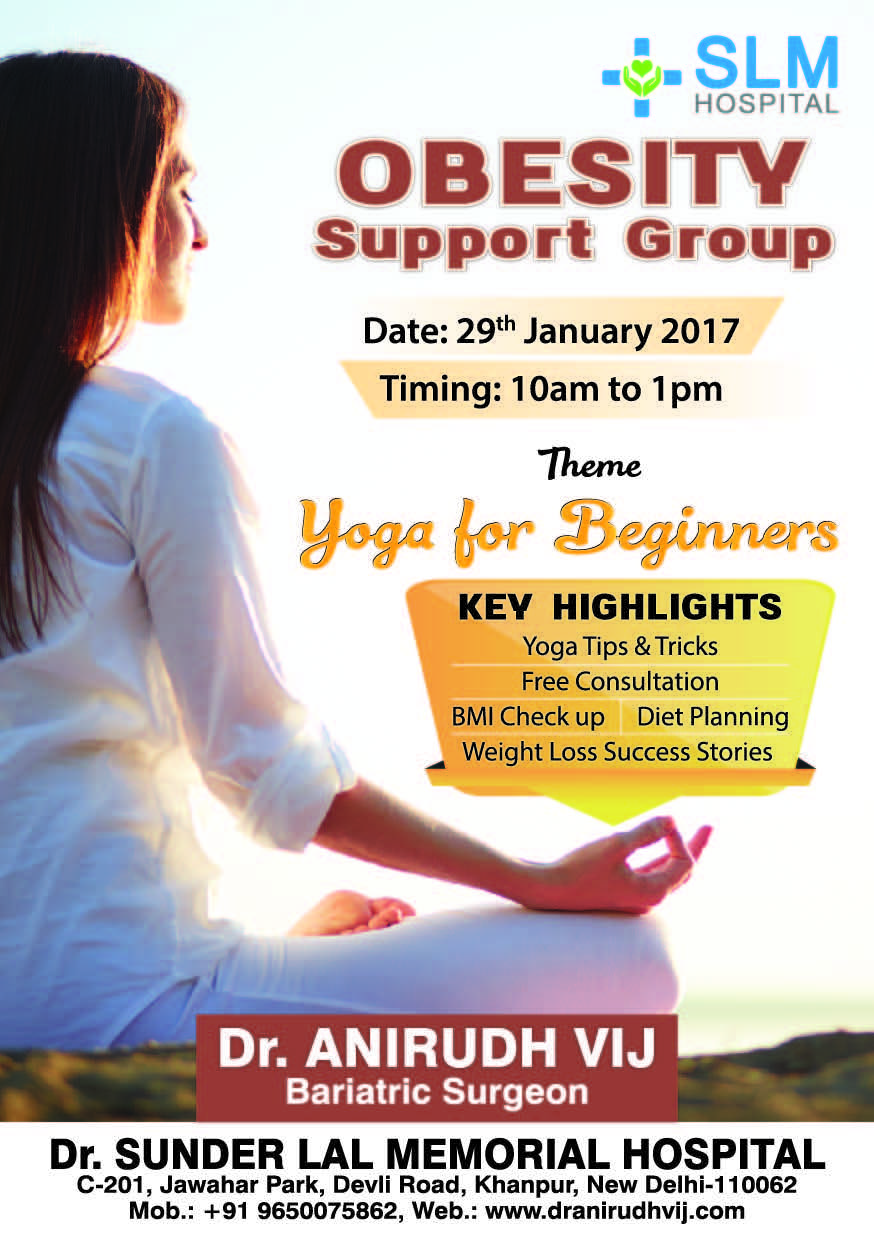 Venue:
Dr. Sunder Lal Memorial Hospital
C-201, Jawahar Park
Devli Road, Khanpur
New Delhi-110062


Timing:
29th January (Sunday)
10 AM to 1 PM
Concern Person:
Dr Anirudh Vij
Chairman and Medical Director
MS, FNB, Fellowship in Bariatric Surgery,